Ask your class;
"What is a scientist?"
What is science?
Get them to write their answers.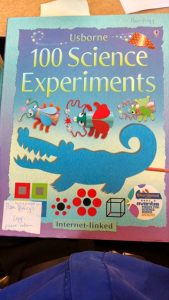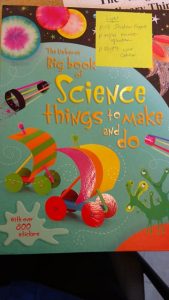 Important Factors
Motivation for students
Teacher-friendly
Low cost
Minimum Preparation and "Fuses"
Road Blocks
Teacher Background knowledge – Fear of Explanation and Correctness
Teacher's Prior Experiences with Science
Budget and Prep time
Science philosophy – "Hands-on, Minds-on"
Science is based on language!
Provide lots of time to talk
Play-Debrief-Re-play
Debrief model
How did you get that idea?
Bill Nye videos!
Have a looking table – table with magnifying glass and black pen to make observations
Red Wrigglers
Try to keep something natural to your natural environment in your classroom. Eg tree flogs – teranium. Then release again in a week.
Having guest speakers in – ie night nature scientist
Have kids make models – out of toilet paper rolls, pvc pipe, string
Aunt farms, worm farms – they must cooperate
Get outside and do scavenger hunts and nature walks
Local field trips – farm tours, insect studies.
Go outside and make a habitat for fairies
LET THE KIDS GET AS MUCH HANDS ON TIME AS POSSIBLE
Great movie to inspire students when you first start teaching, especially Grade 8s.  Gratitude by Moving Art https://www.youtube.com/watch?v=n2iVv0G9DSw